Extremely versatile, decorative & durable
Extremely versatile, metal façades meet many requirements for sustainability while offering an outer skin that is both decorative and durable. With an extensive range of materials such as Copper, Bronze, Brass, Stainless Steel, Zinc, Aluminium available, metals can offer a lightweight, high strength, exceptionally flat, and surprisingly, cost effective solution.
Expanded mesh has many practical benefits including improved ventilation, and enhanced security as well as great aesthetics.
Aluminium cladding
Aluminium isn't just beautiful; it's practical too. It's extremely lightweight, highly sustainable, maintenance free, can be anodised or powder coated, and comes in any conceivable colour, as well as looks that mimic Corten or even wood and it does not burn!
It can be completely recycled and turned into other aluminium products. In fact, the CAB state that 75% of all aluminium ever produced is still in use and recycling rates for architectural aluminium are between 92%-98%.
Available in extruded panels; expanded or perforated mesh can be screen printed onto both panels and mesh.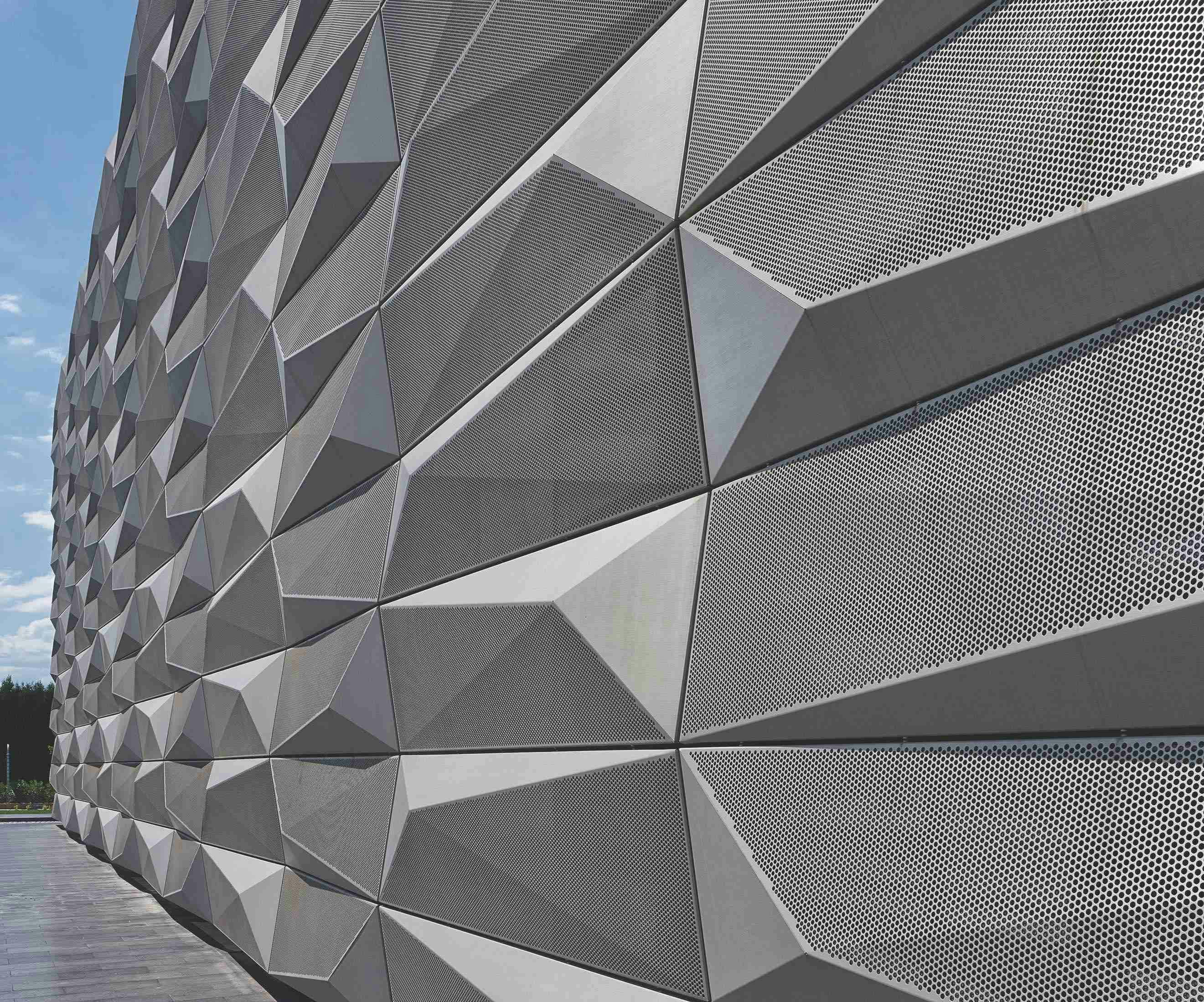 Expanded mesh
Easy to work with and a wide choice of shapes available, expanded mesh can be adapted to suit most applications. Diamond, slotted, circular, flat, shaped, rigid, flexible, natural, coloured, shiny and matt – the shapes and finishes for expanded mesh are endless. In addition to its aesthetic qualities, mesh screens are strong and flexible enough to be used for metalwork fabrication and metal structures.
Options for unframed, or fully fabricated framed panels, with a range of integrated framing and fixing components available to suit budget, design and installation requirements.
With very little waste expanded mesh is a more cost-effective solution than a punched perforated sheet metal, mesh can easily be disposed of and is 100% recyclable.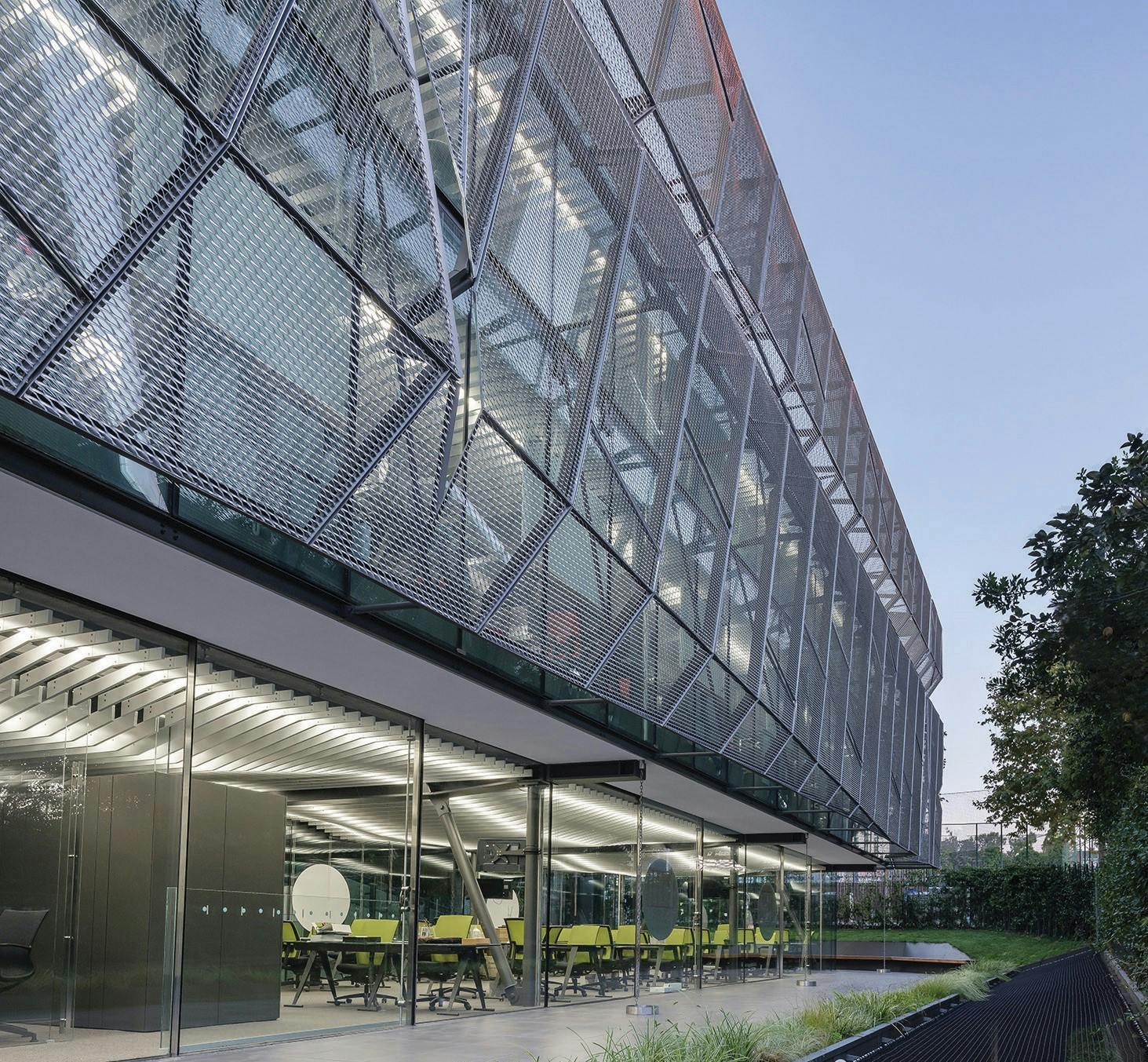 Extremely versatile, metal façades meet many requirements for sustainability while offering a facade that is both decorative and durable.
FuturalA1
Futural aluminium cladding is an A1-rated, high impact resistant solid panel that provides outstanding durability.
It is designed as a non-combustible aluminium panel solution, that can be fitted as both face-fixed or hook-on panels. This offers an attractive and cost effective alternative to other flat sheet panel systems.
The Futural System uses a 2mm or 3mm non-combustible aluminium cladding panel which is a durable, impact resistant solid panel that can be prefabricated through curving, rolling or perforation.
The cladding panels are pre-finished, meaning they do not need fabrication prior to the coating process. This allows a reduction in lead times, reduced chances of damage and lower costs.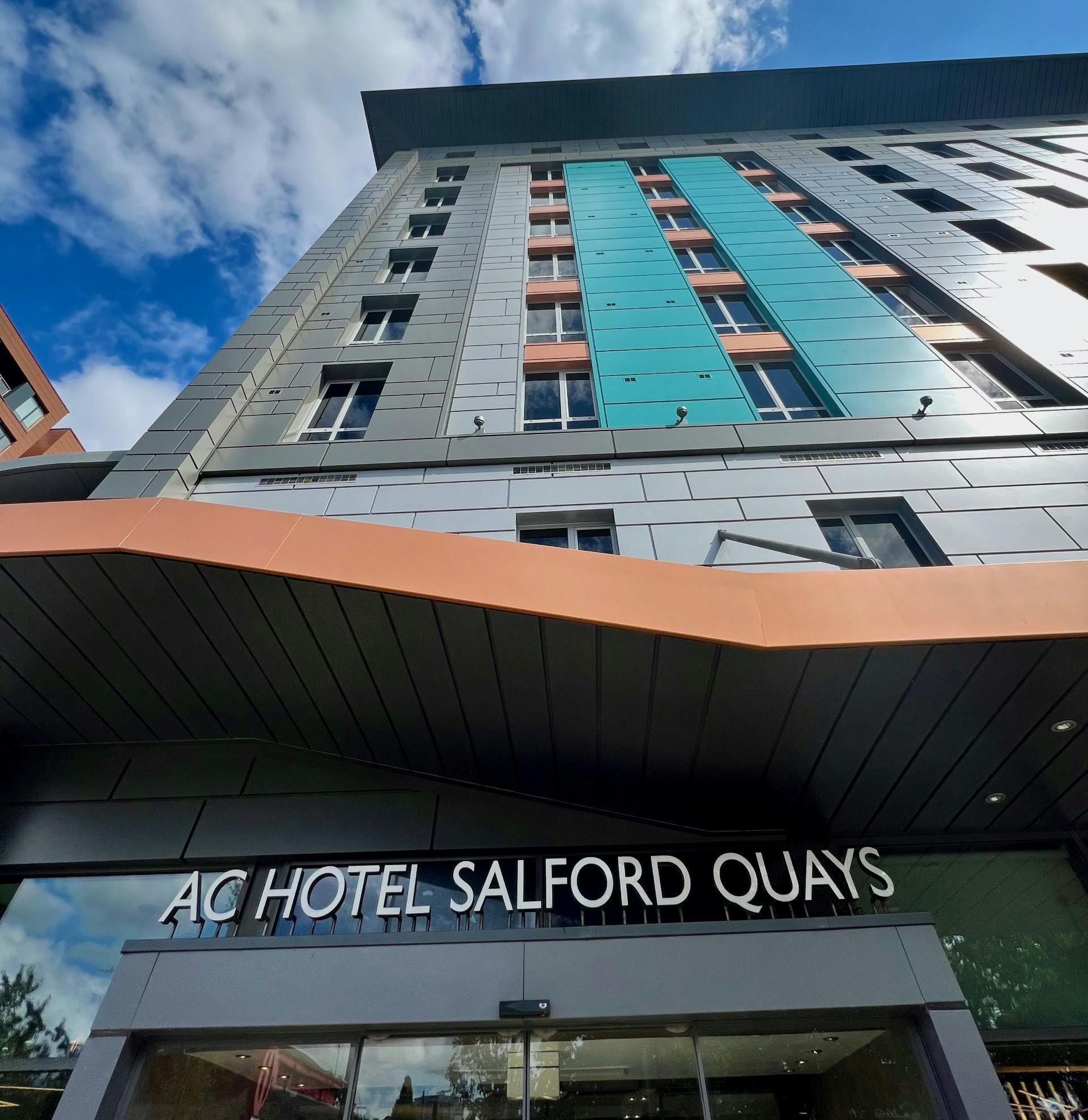 Expanded mesh has many practical benefits and great aesthetics